A

"

foster parent,

"

also known as a

"

foster caregiver,

"

provides a safe, temporary, supportive, and nurturing environment for foster children.
Foster parents make a significant difference in the lives of at-risk children and families. Their deep compassion and willingness to remain committed to a child in difficult circumstances help children heal from trauma. Foster caregivers create an atmosphere of love, safety, and support for children and adolescents.
FREQUENTLY ASKED QUESTIONS
Foster care has a lot of misconceptions that can prevent potential caregivers from providing loving homes to children in need. Here are some facts about foster care that may dispel some myths.
How long does the foster care licensing process typically take?
One of the first and most important steps you will complete is pre-service training. Required by the State of Ohio, the classes are designed to educate you about the children in foster care and to prepare you to parent them. We offer classes throughout the year at various times, and schedules are on the NOAS website.
After completing all of the required classes, you will then complete an application and return it to NOAS. Once your application has been received, a NOAS social worker will be assigned to begin your Home Study (Family Assessment). This process usually takes 5 to 6 months to complete.
What type of support and training do you provide to foster parents?
Throughout your journey as a foster parent, our staff will be there to support you. We also provide a Parent Resource Group and Saturday Sip & Learn to bring foster parents together to learn from and support one another. A staff member leads this Resource Group and offers Continuing Education credits for foster care license renewal. NOAS' peer mentoring program also assists foster caregivers in their journey.
The NOAS training program offers both pre-service and continuing education. The pre-service training classes we offer are part of the Ohio Child Welfare Training Program. Additional parent education programs such as Trust Based Relational Intervention (TBRI®) and CORE Teen help empower families to parent kids from hard places. There are no fees associated with any of these classes offered by NOAS.
How does the matching process ensure a good fit between foster parents and children?
The need for temporary foster placements is great. On a daily basis, NOAS receives referrals from county agencies throughout the state of Ohio. We match the characteristics and needs of the child to the preferences and strengths of our waiting families. Foster placements are normally needed immediately. Therefore, NOAS families need to be prepared to respond quickly when their family worker contacts them about a potential referral that is a good match. The case plan determines the length of time a child is in your home and varies on a case-by-case basis. It could be for just one day, or the child could be with you for a year or more. When reunification with the birth family is no longer the goal, some children can then be considered a foster to adopt placement.
What are the steps involved in becoming a foster parent, from application to placement?
After expressing interest, you will attend orientation and education classes. Taking these classes is the first step toward becoming a foster caregiver. The next step is to complete an application. After you complete your application, a family worker will process it. A home study will be conducted as part of the evaluation process. In order to match you with the right child, the same case worker will assess the background, interests, strengths, and challenges of your family unit. Medical forms, income statements, background checks, and criminal record checks are also required. After the evaluation process is completed, the family worker will recommend a child that is a good fit for the family.
What are the financial considerations of becoming a foster parent?
The minimum age for licensure is 18 years old, regardless of marital status. There is no minimum income requirement; our goal is to place children with families who are fiscally responsible. You do not have to own your own home; you can rent an apartment, condominium, townhouse, duplex, or mobile home. Many foster parents have two incomes. However, there are also many successful single-income households. In addition to providing for their own basic needs, foster caregivers must also be able to provide for a child's basic needs. In addition to a daily stipend, foster parents are offered guidance and support by our professional staff throughout their foster care journey.
What are the responsibilities of a foster parent?
Foster parents are responsible for meeting a child's basic needs, such as food, clothing, medical, mental health, and shelter. Providing a safe environment for children to grow and learn is also important. Foster caregivers should provide a safe environment for children to cope with complex emotions. All family activities should include the child and ensure that they feel included and equal. Providing transportation to appointments, visits, events, etc., is the foster caregiver's responsibility. The foster caregiver should also encourage social and recreational activities. Monitoring and strengthening the child's academic progress is crucial. A child's identity and traditions should also be supported. Providing guidance, structure, and discipline to a foster child must be consistent and realistic. They will also work with the professionals and birth family as part of the team to reunify the family and/or do what is best for the child.
Don't take our word for it…
NOAS Foster Parent Testimonials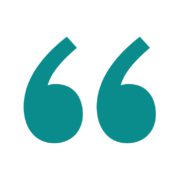 Being a foster parent has been the best experience. Our first kiddo taught us so much about being parents.   We both have gotten the "Dad" voice down. The experience has opened our hearts and filled our life with a whole new meaning and purpose.  Not only did this bring great joy into our lives, but our son too.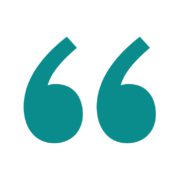 NOAS goes above and beyond to create a supportive community of foster parents, offering regular resource groups and educational trauma-informed training. They understand the unique needs and challenges that foster parents face and are committed to ensuring we feel valued, supported, and empowered.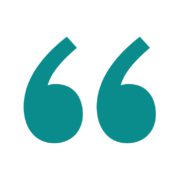 We were able to provide a teen a home instead of her living in a group home. We are able to make her feel more like a "normal" child, given her situation. She already feels like a part of our family, and she fits in so well. She is so resilient and positive after all that she has experienced already in her life. She has a lot to offer many people, and we are eager to see her continue to grow and flourish. We can't wait to see the person she turns into!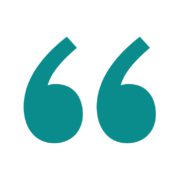 The motivation to become a foster parent originated from a place of compassion and a genuine belief in the power of nurturing environments to shape the lives of children from hard places. NOAS played a crucial role in providing the necessary guidance, training, and resources to navigate the complex world of foster care. From the initial application process to ongoing training and support, NOAS has been with my wife and me every step of the way, ensuring we are equipped to provide the best trauma-informed care possible.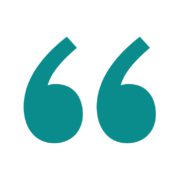 NOAS has become our family. Our worker is amazing and we absolutely love her! She has helped a lot with some difficult placements we've had and we know that we can always reach out to her. We absolutely would recommend NOAS to others. Any time we hear someone say that they want to foster, we tell them to check out NOAS!
NOAS' experienced team is available to support and provide resources to our foster caregivers. Our team is dedicated to helping foster families succeed. We would love to talk with you if you have any questions or want to learn more.